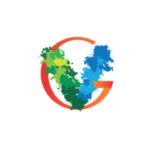 Job Title: Sales Manager – Oracle Services
Location: USA
Job Overview: The Sales Manager for Oracle Services is responsible for leading the sales efforts to promote and sell Oracle Fusion Cloud & PeopleSoft Application Managed Services and OCI migration services to businesses and organizations. This role involves strategizing, planning, and executing sales activities to meet or exceed revenue targets.
Key Responsibilities:
Business Development: Identify and target potential clients who could benefit from Oracle Services.
Sales Strategy: Develop and implement a comprehensive sales strategy to penetrate the market and achieve sales goals.
Client Engagement: Build and maintain strong relationships with key clients, understanding their needs and providing tailored solutions.
Market Research: Stay informed about industry trends, competitors, and market dynamics to adjust the sales strategy accordingly.
Product Knowledge: Possess in-depth knowledge of our focused Oracle services offered to effectively communicate their value to potential clients.
Proposal Development: Prepare and present compelling proposals and presentations to clients, addressing their specific requirements.
Sales Forecasting: Create accurate sales forecasts and reports to track progress and inform decision-making.
Contract Negotiation: Negotiate terms and conditions with clients to secure contracts and agreements.
Revenue Growth: Work towards achieving revenue growth targets and increasing market share for Oracle Services.
Demonstrate Accountability – Proficiency in taking ownership and leading sales efforts, working closely with the leadership team.
Qualifications:
Bachelor's degree in Business, Sales, or a related field; MBA is preferred.
Proven experience in sales management, particularly in technology services or software solutions.
Detailed understanding of Oracle's products and services including, but not limited to cloud services, enterprise software, databases, and other relevant offerings.
Familiarity with Oracle Fusion Applications or similar enterprise software in IT and other industries is an added advantage.
Capability to stay updated on emerging products, services, and changes in market dynamics.
Strong leadership and team management skills.
Excellent communication, negotiation, and presentation abilities.
Ability to travel as needed to meet with clients and attend industry events.
Relevant Oracle Sales certifications will be an added advantage.
Personal Attributes:
Results-driven with a focus on achieving and exceeding sales targets.
Strategic thinker with the ability to develop effective sales plans.
Customer-oriented mindset with a strong dedication to client satisfaction.
Strong analytical and problem-solving skills.