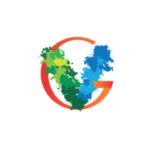 Job Title: Power BI Developer
Job Type: Full-time 
Location: Remote-India 
Experience: 4 years
Contract Duration: 6 months
Start Date: ASAP
Interview Rounds: 2 video rounds
Number of Open Positions: 1 resource
Required Skills:
4 years in Power BI Development
Data Modeling
DAX (Data Analysis Expressions)
Data Visualization
ETL (Extract, Transform, Load)
SQL
Advanced Excel Skills
Business Intelligence Concepts
Dashboard Design
Report Creation and Customization
Data Analytics and Interpretation
Data Source Integration
Performance Optimization
Problem-Solving Skills
Team Collaboration
Excellent Verbal and Written Communication Skills
About the Role:
As a Power BI Developer, you will play a pivotal role in designing, developing, and deploying effective business intelligence solutions using Power BI. You will collaborate closely with cross-functional teams to gather requirements, design data models, and create visually compelling dashboards and reports.
Why Join Us:
Become part of a dynamic and innovative team that values creativity and expertise.
Enjoy the flexibility of remote work from anywhere in India.
Engage in exciting projects that will enhance your skills and contribute to our success.
How to Apply:
If you possess the required skills and experience, we encourage you to apply for this exciting opportunity. If you have any further inquiries or need additional information, please do not hesitate to contact us.