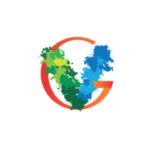 Job Title: Sr. Middleware Java Developer
Position: Sr. Middleware Java Developer
Location: Remote (Ahmedabad, Bangalore, Pune, Noida, Indore, Hyderabad, Chennai)
Contract Duration: 6 months
Experience: 10 years
Start Date: ASAP
Interview Rounds: 2 video rounds
No. of Open Positions: 1 resource
Job Description:
We are seeking a highly skilled Sr. Middleware Java Developer to join our team on a remote basis. As a Sr. Middleware Java Developer, you will play a pivotal role in the development and maintenance of Java-based middleware applications. Your expertise will contribute to the successful execution of critical projects.
Mandatory Skills:
A minimum of 10 years of proven experience in Java middleware development.
Profound knowledge of Java 8 onwards features.
Hands-on experience with Java 17.
Proficiency in SpringBoot, Microservices, Solr Search, and Kafka Event Processing.
Familiarity with MongoDB.
Experience in leading teams of 3 to 5 members.
Excellent communication skills.
Good to Have:
ECommerce Domain knowledge.
Priority of the Requirement:
Work Shift:
01:30 p.m. to 10:30 p.m. IST
Note:
Kindly ensure that resumes submitted include project duration details along with explanations of projects and corresponding responsibilities.
If you are a highly motivated Java professional with a strong background in middleware development, we encourage you to apply for this exciting opportunity. Your expertise will play a critical role in driving our projects to success.
How to Apply:
Interested candidates meeting the specified qualifications are invited to submit their comprehensive applications, highlighting relevant experience and skills.