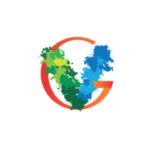 Work directly with Business User as an Oracle Cloud Order Management functional expert.
Ability to work independently and manage multiple task assignments
Gather, analyze business requirements and perform Fit-Gap analysis
Active participation in preparing various project documents – Solution design, Functional Specifications, Setup Documents, SIT-UAT Test Scripts, Training materials.
Explain the business requirement to other team members in the project
Write functional requirement documents
Create and execute test scenarios in various test environments
Works closely with users during user acceptance testing phase
Provide support to end users on day to day troubleshooting and ticket resolution
Worked on the setups and configurations of OM, INV, PO, Advance Pricing and AR modules
Worked on the setups of OM- Profile options, Freight and Special Charge Types, Transaction Types, Document sequences, Shipping, Customers, Quick codes, Rules, Holds, Price Lists, Modifiers.
Experience as a resource in the implementation lifecycle of at least 1 Oracle ERP Cloud project and Supporting Oracle Cloud
Having strong experience in Support Life Cycle , SLA management and working with Oracle Product and Cloud Infra support group
Demonstrated experience in gathering and documenting business requirements, leading fit-gap analysis, conference room pilots (CRPs) functional configuration, testing, client user training.
A minimum of 6 years of experience in multiple end-to-end implementations / support projects of Oracle eBS (R12 & 11i) involving Order Management / O2C module across industry domains
Understanding of File based data import and export
Created oracle service requests and fixed the bugs in Oracle Order Management application with the help of Oracle support.
Resolved critical issues on Shipping Execution while ship confirming the sale order.