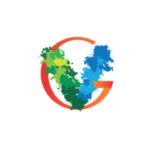 Job Title: Dev Ops Engineer
Location: Ahmedabad, India
Positions: 1
Experience : 4+ years
Responsibilities: 
Deploy, automate and manage AWS cloud-based production system. Ensure the availability, performance, scalability, and security of production systems.
Enhance integration and automation of CI/CD tools and operations. 
Develop and enforce strategies, standards, guidelines, and governance for Continuous Integration systems. 
Contribute to the design, implementation, and maintenance of systems and tools within the AWS cloud environment. 
Collaborate closely with internal development and QA teams to ensure end-to-end quality. 
Create and maintain documentation infrastructure. 
Diagnose and resolve issues throughout the CI/CD pipeline. 
Collaborate directly with third-party vendors to address infrastructure-related challenges.
Job Description: 
A minimum of 4 – 5 years of professional experience as a Cloud/DevOps Engineer is required. 
Proficiency in at least one cloud platform (e.g., AWS, Azure, Google Cloud Platform). 
Hands-on experience with Kubernetes, Helm, GitOps, ArgoCD.
Familiarity with the Linux Operating System. 
Competence in scripting languages such as Shell Scripting or Python. 
Experience using GitHub, Bitbucket. 
Strong understanding of DevOps Tools and Processes. 
Hands-on experience with monitoring tools like Datadog or Application Insights. 
Proficiency in operating and administrating CI/CD pipeline tools. 
Expertise in working with a popular cloud computing platform (AWS preferred). 
Solid background in network engineering or system administration. 
Knowledge and experience with static analysis code quality tools like SonarQube. 
Proficiency in Bash and Python scripting.
Skills Required: 
B.Tech/M.Tech/MCA/MS Degree from a reputable institution. 
Hands-on experience with Linux ,AWS, Git, Docker, Kubernetes and CI/CD tools like Jenkins, ArgoCD.
Hands on Experience in one of the tools for Infrastructure as a code – like Terraform, Cloudformation. 
Experience with SQL Server. 
Proficiency in Shell scripting. 
Exceptional written and verbal communication skills. 
Knowledge of Agile/Scrum methodologies.