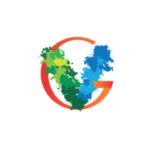 Job Title: C/C++ Developer
Job Type: Full-time 
Location: Remote-India 
Experience: 2 years and 4 years
Contract Duration: 6 months
Start Date: ASAP
Interview Rounds: 2 video rounds
Number of Open Positions: 2 resources
Required Skills:
C++ Programming
C Programming
Software Design and Analysis
OS Fundamentals
Data Structures and Algorithms
Shell Scripting
Linux Experience
Networking Protocols (TCP/UDP/IP)
VoIP and Related Protocols (SIP, RTP, RTCP, SDP)
Database Concepts
Relational Databases (MySQL, Cassandra)
Database APIs (ODBC)
Version Control (Git)
Software Release Management
Network Security and Protocols
Network Management Protocols
Debugging with Protocol Analyzers
Excellent Verbal and Written Communication Skills
About the Role:
As a C/C++ Developer, you will play a key role in designing, developing, and maintaining software applications that are essential to our business. You will collaborate with a talented team of developers and engineers to create high-quality, efficient, and reliable software solutions.
Why Join Us:
Join a forward-thinking team that values innovation and creativity.
Work remotely from the comfort of your home.
Take part in challenging projects that will enhance your skills and expertise.
How to Apply:
If you meet the specified requirements and possess the required skills, we invite you to apply for this exciting opportunity. If you have any further inquiries or need additional information, please don't hesitate to reach out.