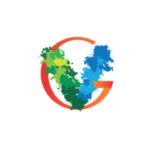 Job Title: Business Development Executive (BDE)
Location: Ahmedabad (Onsite)
Experience: 8+ years
Job Type: Permanent (Full-time)
Overview:
We are seeking a highly motivated and experienced Business Development Executive (BDE) with a proven track record in sales, specifically within the IT industry. The ideal candidate will possess excellent communication skills, a strong business acumen, and the ability to drive revenue growth through strategic partnerships and client acquisitions. Familiarity with software development processes and solutions is a key asset.
Responsibilities:
Client Acquisition and Relationship Management:

Identify and pursue new business opportunities, with a focus on software development services.
Cultivate and maintain strong relationships with existing and potential clients, understanding their software needs.

Sales Strategy and Planning:

Develop and implement effective sales strategies to drive revenue growth in software development services.
Collaborate with the sales team to define targets and objectives for both business and software development goals.
Analyze sales data and market trends to optimize sales performance in the software development sector.

Proposal Development:

Prepare and present compelling proposals for software development projects.
Work closely with the technical team to understand and communicate software solutions effectively.

Negotiation and Closing:

Lead negotiations with clients to secure profitable software development agreements.
Close deals and achieve high conversion rates for both business and software development services.

Team Collaboration:

Collaborate with cross-functional teams, including marketing and software development teams, to ensure seamless execution of projects.
Provide insights and feedback to enhance software development offerings.
Qualifications:
Bachelor's degree in Business, Marketing, or a related field.
Minimum 8 years of experience in sales, with a focus on the IT industry and software development.
Proven success in meeting and exceeding sales targets in software development services.
Strong understanding of IT products and services, particularly in software development.
Excellent communication and interpersonal skills.
Ability to work independently and as part of a collaborative team.