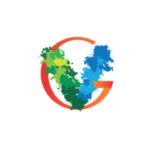 Job Title: AWS Cloud Architect
Job Type: Full-time 
Location: Remote
Experience: 5 years and above
Contract Duration: 6 months(Rolling Contract)
Start Date: ASAP
Interview Rounds: 2 video rounds
Number of Open Positions: 1 resource
Job Description:
As an AWS Cloud Architect, you will play a pivotal role in designing and developing AWS environments and executing transformative cloud initiatives. You will contribute to the implementation of microservices architecture, including the migration of large databases from on-premises to cloud platforms. Your expertise in Docker and Kubernetes will be instrumental in visualizing and testing server environments for development purposes. You will also create AWS CloudFormation templates, offer cloud design recommendations, and collaborate on the planning, design, and development of complex cloud solutions.
Key Responsibilities:
Designing and developing AWS environments for various business use cases.
Implementing microservices architecture and migrating databases to cloud platforms.
Using Docker and Kubernetes to visualize and test server environments.
Creating AWS CloudFormation templates for subnets, security groups, EC2 instances, and more.
Providing cloud design recommendations aligned with business goals.
Planning, designing, and developing complex cloud solutions.
Applying software engineering concepts and processes to execute projects.
Assisting in solving support problems and recommending development standards.
Researching and maintaining knowledge in emerging cloud technologies.
Why Join Us:
Become part of an innovative team that values creativity and expertise.
Work remotely, providing you with flexibility and work-life balance.
Engage in challenging projects that contribute to your professional growth.
How to Apply:
If you possess the required skills and experience, we encourage you to apply for this exciting opportunity. If you have any further inquiries or need additional information, please do not hesitate to contact us.